Due to the fact that many patients cringe at the idea of being in a dentist's chair, a large number of dentists offer sedation dentistry. At Smile Design Dental Spa in Mount Kisco and Brewster, NY, cosmetic and general dentist Dr. Stacie Calian offers 3 sedation options, nitrous oxide, oral-conscious, and intravenous sedation.
Nitrous Oxide Sedation: While nitrous oxide can go by many names such as laughing gas, inhalation sedation, and happy gas, its main purpose is to temporarily sedate patients through dental procedures. Patients are given this colorless, odorless gas by their dentist to make a procedure more comfortable, and ease any anxiety. A hood is placed over the patient's nose, and the dentist can control the amount of gas administered to the patient. Since nitrous oxide is a conscious sedation method, it won't put the patient to sleep. The gas leaves the patient coherent enough to hear and follow instructions.
Oral-Conscious Sedation: For patients who are extremely anxious or afraid of an upcoming dental procedure, the dentist can administer oral-conscious sedation. It is given in a pill form about 1 hour prior to the procedure to relax the patient. The strength of the dose can produce anything from mild to moderate sedation. With mild sedation, the patient can feel drowsy, but not fall asleep. Moderate sedation can make a patient feel drowsy, and can even induce sleep. Unlike some other forms of sedation, once given, the level of sedation can't be changed.
Intravenous (IV) A large number of dentists offer intravenous (IV) sedation. An IV is used to deliver medication directly into a patient's veins in order to completely relax them throughout the dental procedure. This form of sedation is also known as "sleep dentistry," although the patient isn't actually put to sleep. However, the patient is deeply relaxed, putting them at ease, and reducing anxiety and fear. The dentist carefully controls how much medication is delivered to the patient at all times.
Reviews
"Dr. Calian and her staff are amazing!! They ever disappoint with timing, Professonalism, and friendliness. My teeth have never looked so good. I would recommend them my best of friends!"
- A.S. /
Facebook /
Apr 02, 2017
"Great experience great staff beautiful office. I highly recommend them"
- D.H. /
Google /
Feb 24, 2017
"Can't recommend Dr. Calian and her staff enough!"
- L.J. /
Google /
Feb 17, 2017
"This review only contains a rating"
- J.C. /
Google /
Feb 09, 2017
"This review only contains a rating"
- J.E. /
Google /
Feb 05, 2017
Previous
Next
Nitrous Oxide Sedation: To begin nitrous oxide sedation, the dentist places a nasal hood over the patient's nose and the patient is instructed to breathe normally through their nose in order to inhale the gas. The nitrous oxide will start working within a few minutes and the patient will begin to feel light-headed. After that, the patient will notice a tingling sensation, usually in their arms and legs, or a vibrating feeling that is followed by a warmth through the body. Once the gas takes full effect, the patient should experience a sense of euphoria, or well-being. Unlike other forms of sedation, the dentist can determine the exact amount of time that the nitrous oxide is needed. Therefore, it can be switched on and off at any given time, depending on the patient's needs.
Oral-Conscious Sedation: If oral-conscious sedation is chosen, the pill will be taken 1 hour prior to the procedure. The pill will produce a tranquil state and the feeling will last throughout the procedure and several hours afterwards, so the patient will require an escort to drive him or her home. Since the patient is still conscious throughout the procedure, he or she should be alert enough to hear the dentist and respond to instructions. If a patient feels groggy and falls asleep, a simple shake should rouse the patient to wakefulness.
Intravenous (IV) Sedation: If IV sedation is chosen, a thin needle will either be inserted in a vein, usually one in the patient's hand or inner elbow. Within a few minutes of sedation, the patient will start to feel relaxed and their senses will be diminished, but the patient will be conscious throughout the process. Throughout the procedure, the dentist and other dental professionals will monitor the patient to make sure they are comfortable and not experiencing any negative side effects. The amount of sedation can be changed depending on the patient's needs.
During the consultation, the dentist will explain what the patient can expect after their sedation. The dentist will let the patient know if they will need to arrange a ride home and any instructions that should be followed for a home recovery. Patients are encouraged to rest and stay hydrated after their procedure and contact the dentist immediately with any concerns or questions.
The cost of sedation varies depending on the type used. Nitrous oxide typically costs between $75 – $100 for a visit. Oral-conscious sedation usually costs between $200 and $400. IV sedation is usually about $375 for the first 30 minutes and then a lower rate for every 15 minutes after that. Depending on the patient's insurance coverage, some, if not all, of the cost can be covered. Our office can check ahead of time to see what's covered and what's not if the patient provides their insurance information.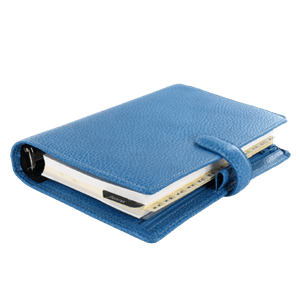 Plan Your Procedure
Procedure Recovery Location

In Office
Contact Us
When you contact Smile Design Dental Spa to schedule an appointment, we are happy to answer any questions you may have regarding sedation. We can walk you through the process, and discuss the advantages and disadvantages.
Related Procedures